What our users are saying
Just received my Step 2CK score today and was pleased to learn I got a 271. Thanks for the outstanding content and reasonable prices. OME has been the single best resource I've used during med school for both shelf exams and Step 2!
OME got me through MS3 year and helped me match into ortho residency. I scored 90th percentile or higher on every shelf exam and a 279 on step 2 CK. I credit a lot of my success to OME.
[OnlineMedEd] is amazing. I got a 215 on Step 1. Then I started OME part way through my third year and got a 255 on Step 2, literally because of this study program. I recommend it to everyone.
I am so grateful to OnlineMedEd. I have used these videos for every single clerkship so far and they not only help me study in an organized way, but they also make me look good on the wards!
I love [OME]. I used an overly expensive study course for COMLEX Level 1 and found OME for Level 2 instead. I saved a lot of money, learned so much and performed over 100 points higher.
I used [OnlineMedEd] during the clinical years and in a quick review for USMLE Step 2 CK. Scored a 273.
[OnlineMedEd] is pretty much the Uworld of clinical rotations. The paid content where you can download the audio and pdfs was essential to my success on multiple rotations and Step 2.
The new gold standard for third year rotations. OnlineMedEd is to third year as Pathoma is to second year, an absolute requirement.
[OME] is hands down the best study tool I've used in all of medical school. This program saved my life. OME changed how I study and how I learn; if not for this program I would not be where I'm at today.
I scored a 264 on my Step 2CK. I know for a fact that the biggest factor, aside from my own study habits, was OnlineMedEd. It was far better than any other book or review course available.
The student testimonials on this website do not reflect the opinion or endorsement of their educational institutions.
MEET YOUR LEAD EDUCATOR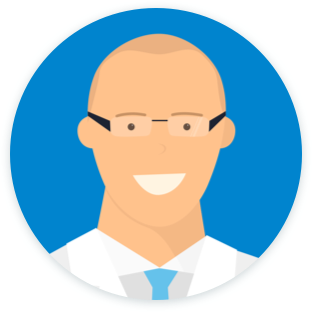 Dustyn Williams, MD
Hospitalist and Clerkship Director, Tulane and BRG
Dustyn knows med school is hard enough. Just because someone is a great doctor doesn't mean they're a great teacher. He created OnlineMedEd because this is the content he wishes he had when he was in your shoes.
We help launch professional careers.
Our mission
MAKE GREAT DOCTORS
Our mission is to change how medical education is approached, how medical schools deliver it and how students learn it. We want you spending time using what you've learned to practice actual medicine. That's done by making learning easier, faster and more reliable. Learn everything you need and nothing you don't. And make it stick.
Register for Free
Our process, your success.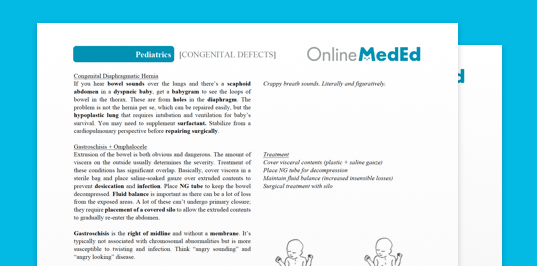 Prime
Notes
400+ pages of notes with diagrams, tables, tips and insight into topics.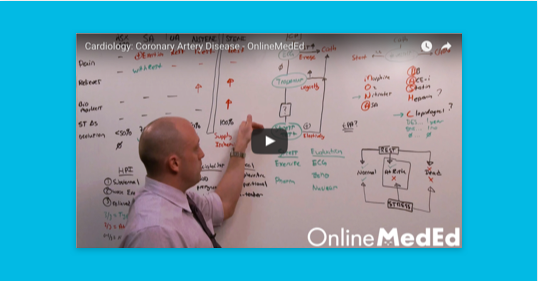 Acquire
Video & Audio
70+ hours of organized, high-yield content to get you prepared for the boards and the wards.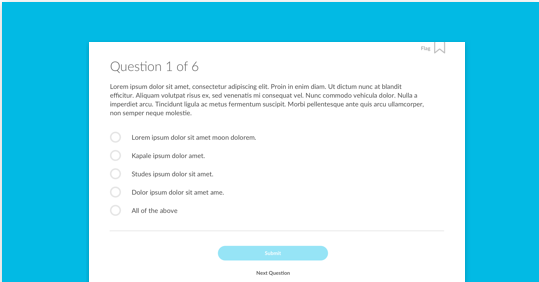 Challenge
Questions
Board style vignettes you can take by topic or mix and match to prepare for the test.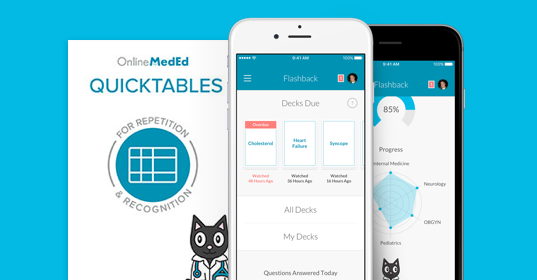 Enforce
Flashcards & QuickTables
Flashcards to review and reinforce the most essential, high yield information.
You could be watching free videos in just 30 seconds!
Join over 150,000 students using OnlineMedEd each month.
Register Now
Thousands of OnlineMedEd users can't be wrong...
We recently conducted a survey of our user base, asking for feedback on OnlineMedEd. Specifically, we asked people to tell us what they liked and didn't like about the platform. We received thousands of responses and admittedly some almost brought tears to our eyes. We're very proud to share them below.
The student testimonials on this website do not reflect the opinion or endorsement of their educational institutions.